Local. Trusted. Family Owned.
Paver Sealing Costa Mesa, CA
Top-Rated Driveway Paver Sealing
in Costa Mesa CA
Pavers have a way of adding a classic touch to any home. However, they need to be well-taken care of to ensure that the beauty of your pavers remains for a long time. Your pavers face a lot of elements such as; sun exposure, high humidity, and rain. To protect your investment, having your pavers sealed is the best option. At The Pressure Washing Guys, our driveway paver sealing service creates a protective finish that will repel stains, deter surface deterioration, and restore the original depth of color.
Searching for Costa Mesa
Paver Sealing Near Me?
At The Pressure Washing Guys, we are a family and locally owned and operated power washing company that offers a full menu of different top-notch services, which include; rust removal, house washing, patio cleaning, paver sealing services, and more. For the curb appeal of your home, we understand the importance of keeping your home and pavers cleaned and protected. With over a decade of experience, we have the knowledge, expertise, and equipment needed to provide you with a seamless service. You can trust that we provide the best paver sealing Costa Mesa, CA, has to offer.
UV rays can cause the color of your pavers to fade. Sealing pavers works like a varnish, as it can draw out the color and contrast of old and new pavers. Regardless if you're installing new pavers or wanting to give your current pavers a facelift, sealing a paved driveway will make its color vibrant and bright again. To ensure that your pavers remain bright and beautiful, they should be resealed about every three to five years. However, you will know when your pavers need to be resealed because the color will begin to fade. Sealing will cover the cracks between your pavers, which will create a smooth and even surface that prevents further cracking and chipping. Additionally, temperatures are constantly changing, especially when it rains. Paver sealing will also reduce the expansion and contraction that tends to happen in the pavers due to temperature changes. Your pavers will last longer since less movement means there's a smaller chance of cracking. By applying a sealant, it can also prevent signs of aging and stains. It will make it a lot easier to wash away grease, grime, and dirt that your pavers are frequently exposed to without leaving residual effects behind.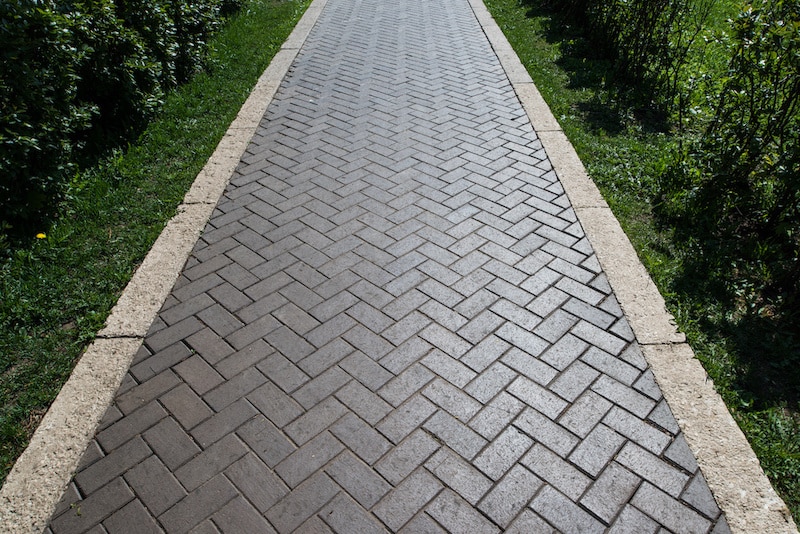 We hired *COMPANY NAME* for *SERVICE* and couldn't be happier with their service! From start to completion they were professional, on time, friendly, and were a pleasure to work with.
We couldn't be happier after the *SERVICE* service from *COMPANY NAME*. We will definitely be hiring them again in the future.
*COMPANY NAME* did an amazing job on our home. We would definitely recommend this company to anyone looking for professional *SERVICE*!
I highly recommend *COMPANY* to anyone who's looking for *SERVICE*. They were very thorough and reasonably priced as well!
Local. Trusted. Family Owned.
Expert Paver Sealing Services Done Right
Call Today for Paver Sealing
in Costa Mesa, CA!
Maintaining your pavers will be easier than ever. Not to mention, sealing your pavers will offer moisture resistance. Pavers are made of stone, brick, and concrete and they are porous materials. Since they are porous, water can easily penetrate the surface. The water can begin to mold or grass and weeds can grow between the stones. With our team, we will be able to seal your pavers so the sealing seeps into the pores and between the cracks to prevent damage and water from settling. With us, you no longer need to search for Costa Mesa paver sealing near me, we've got you covered!
Are you interested in having a layer of protection for your pavers? In order for your pavers to last for many years to come, it's important that you have them sealed. Our top priority at The Pressure Washing Guys is client satisfaction. To ensure that this process is a smooth one, we will work with you closely before, during, and after work to better understand your expectations and deliver you the best results possible. To learn more about our paver sealing services, contact us today in Costa Mesa, CA!
We also offer the following professional services in Costa Mesa, CA: